Hornsdale Wind Farm will bring a range of benefits to Jamestown and surrounding areas.
Watch this video to see the benefits another Neoen project brought to communities in Wunghnu, Numurkah in regional Victoria.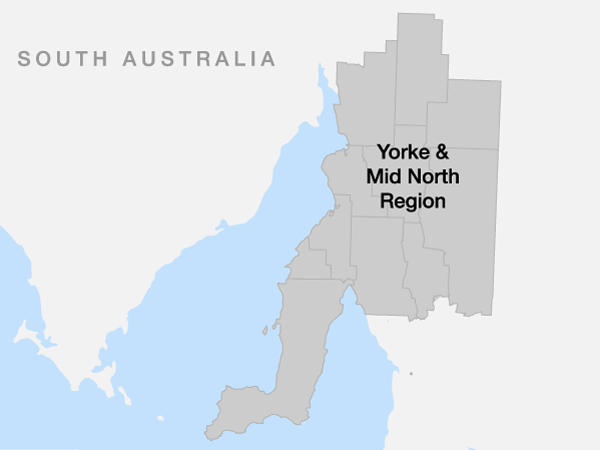 Hornsdale Wind Farm, located in the Yorke and Mid North region, brings significant employment and economic support to local citizens and to the State more broadly.
COMMUNITY BENEFITS PROGRAM
Neoen has allocated an amount of $120,000 through its General Community Fund for not for profit community groups located within the Northern Areas Council where the Hornsdale Wind Farm and the Hornsdale Power Reserve are located. This fund helps to support local community initiatives and/or activities within the Council area.
We applied for a grant to install a wind turbine & solar panel array at the school. The purpose was for the students to understand the different streams of energy production. It was a very simple application process."
Kristie Miller, Principal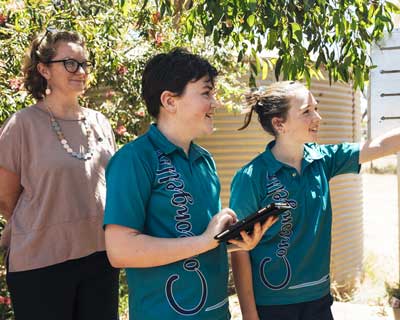 The Community Benefit Sharing Program provides significant, meaningful benefits to communities around the Hornsdale Wind Farm.
Hornsdale Wind Farm 1, 2 and 3 have a cumulated $120,000 annual Community Benefit Fund which is administered by the Northern Areas Council.
It provides grants for local community groups including sports clubs, schools and environmental initiatives. The grants range from $1,000 to $8,000.
COMMUNITY GROWTH FOCUS AREAS
ENVIRONMENTAL SUSTAINABILITY
Inspiring participation, development and uptake of new technologies and ideas
Contributing to improved health and wellbeing outcomes in regional communities
STRONG CONNECTED COMMUNITIES
Encouraging community participation, involvement and connection
Increasing participation in sport and recreational activities
Fostering creativity and connection in the community through art and culture
SKILLS, EDUCATION AND TRAINING
Addressing local skills development and adding value to educational opportunities
PREVIOUS GRANT RECIPIENTS